beginning of content:
A collection of 12 lesson plans, titled AP Computer Science A: Activities to Build Understanding for the CIW JavaScript Specialist Certification (.pdf/4.7MB), is available to teachers participating in AP Digital Edge. This book and all its accompanying resources can be downloaded from this page.
Jump down to the separate lessons to download lesson plans and student handouts.
Download all the resource files (.zip/56KB) necessary to teach the lessons and complete the activities.
To see the AP Computer Science A topics mapped against the AP Digital Edge lessons in which they're addressed, see the AP Computer Science A and JavaScript Curriculum Mapping chart below. The AP Digital Edge lesson titles indicate which JavaScript skills tested on the CIW JavaScript Specialist certification exam are taught in the lesson.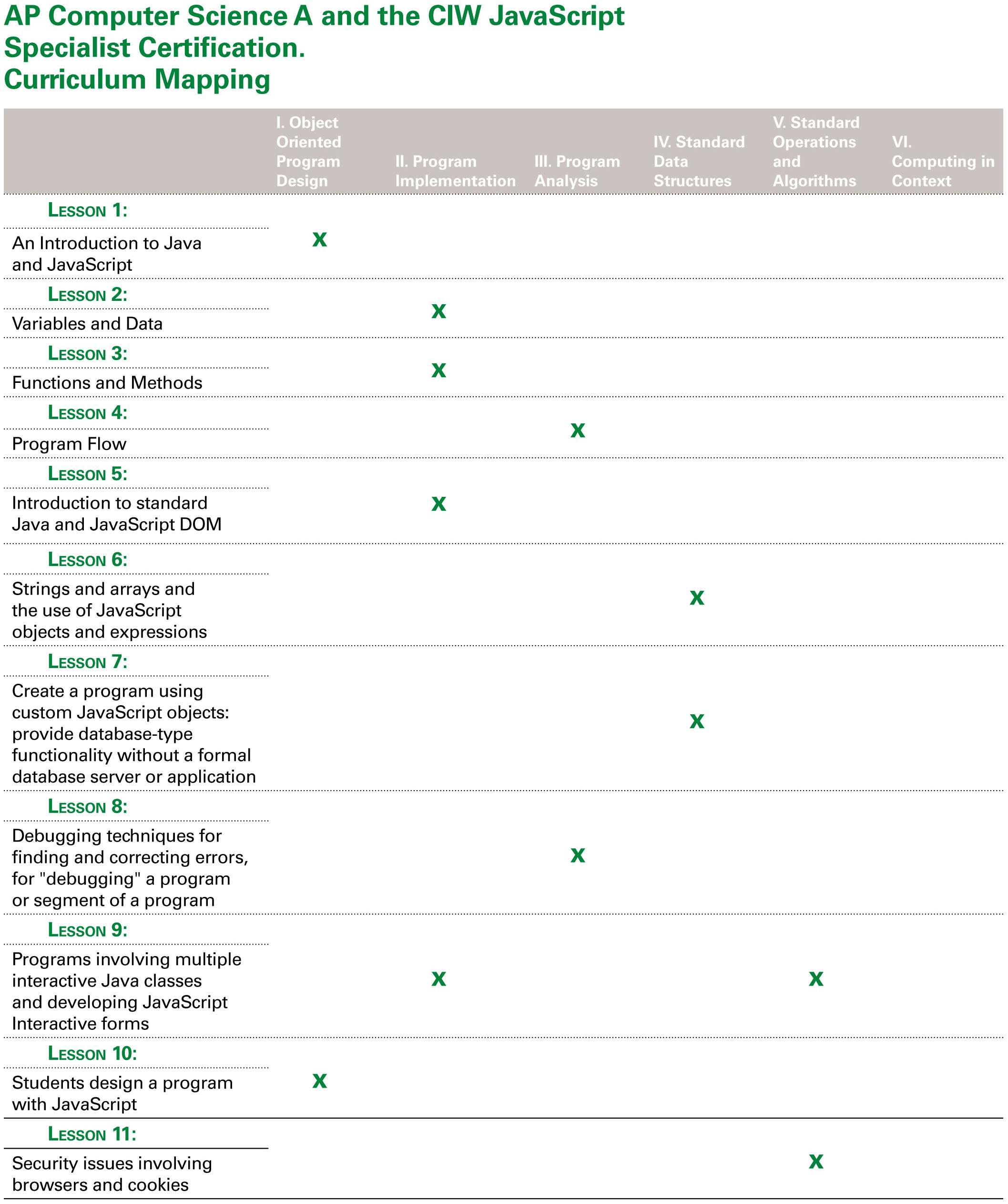 Click on the links below to see each lesson's description and to download the lesson plan and student handout.